Property # 736328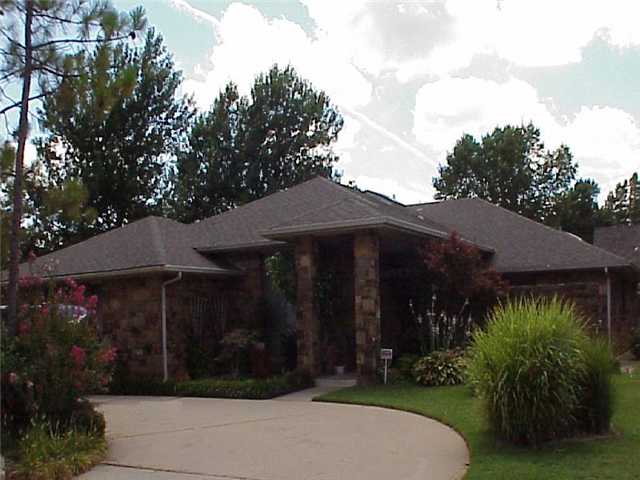 Residential Property Condition Disclosure Statement
Confirmation of Buyer Square Footage Disclosure
| | |
| --- | --- |
| REAL ESTATE BROKER - OWNER | THIS PROPERTY IS OWNED BY AN OKLAHOMA REAL ESTATE LICENSEE |
| Location: | 3301 North Flamingo Avenue, Bethany, OK 73008 |
| Size SF/Units: | 3,169± By Appraisal |
| Listing Price: | $234,000 |
| Price Per Unit/SF: | $73.84 |
| Occupancy: | Upon Funding |
| Zoning: | Residential |
| Real Estate Taxes: | $2,035.62 |
Property Features:
Custom Home Built in 1986 on a Corner Lot with Approximately .2744 Acre (86' x 139')
2 Large Living Areas and 3 Dining Areas, 3 Bedrooms, 2 Baths and Oversized 2 Car Garage
Large Kitchen with Dinette Booth and Breakfast Bar; Double Oven, Dishwasher and Disposal
Large Master Bedroom Suite with Large Whirlpool Tub; Tile, Walk-in Shower; 2 Walk-in Closets and Double Sink Vanity
Beautiful Rock, Wood Burning Fireplace with Gas Logs
Large Utility Room with Sink, Built-ins and Ice Machine
All Interior Doors are Solid Core Oak Veneer
Many Built-ins Throughout the Custom Home
Security System (can stay with completed transfer or can be simply removed)
Gas, Tankless Water Heater
Central Vacuum System
Water Sprinkler System
Sidewalks and Rain Guttering with Gutter Guard Surrounding the Home
The Exterior Spa / Hot Tub is Reserved From This Sale
City Water, OG&E Electric and ONG Gas
Located in the Putnam City School District; Putnam City West High School, Western Oaks Middle School and Lakeside Elementary School
2013 Taxes $2,035.62
Directions: From Midway Between North Rockwell Avenue and North Council Road, Turn South from NW 36th Street on Flamingo Avenue, go South to NW 32nd, 3301 on Right.
**** Concerning Square Footage, Buyers Should Consider the Following:
1. Be aware that different appraisers may apply the rules for measurement of a property differently. We never represent that a particular measurement is necessarily accurate. Instead, we always qualify any statement about size with terms such as "estimated," "approximate," "appraiser's opinion," "builder's opinion" or "assessor's opinion."
2. To avoid any and all potential misunderstanding on square footages, we choose not to quote square footage. However, we understand that a discussion of square footage may play an important role in our day to day business, and many buyers may ask for this figure. With this in mind, when providing "appraisal," "builder's plans" or "courthouse" information as a source for square footage data, any buyers who present an offer must sign an acknowledgment before the offer is accepted by the sellers, such as the following: "I/we acknowledge that information provided to me from other sources, including, but not limited to, square footage estimates from prior appraisals, builder's plans or courthouse tax records may be materially inaccurate due to various causes such as alterations to the property or errors in the methods used to calculate the information given. Square footage information provided is for the purpose of marketing, may not be exact and is NOT suitable for loan application, valuation or any other purpose. I/we acknowledge that the Offer being made to purchase 3301 North Flamingo Avenue, Bethany, OK 73008, is based on our personal viewing and opinion of the property and does not rely upon any information except as specifically contained in the Real Estate Purchase Contract. I/we acknowledge that the both the Listing and Selling Brokers and/or Associates involved in the transaction do not warrant or make any representation concerning the accuracy of any information from third parties and I/we acknowledge receipt of this information disclosure."

Disclosure: Information herein is taken from sources deemed to be reliable but not guaranteed against errors, omissions, prior sale, withdrawal from the market, or price changes. All sizes and dimensions stated are approximate.